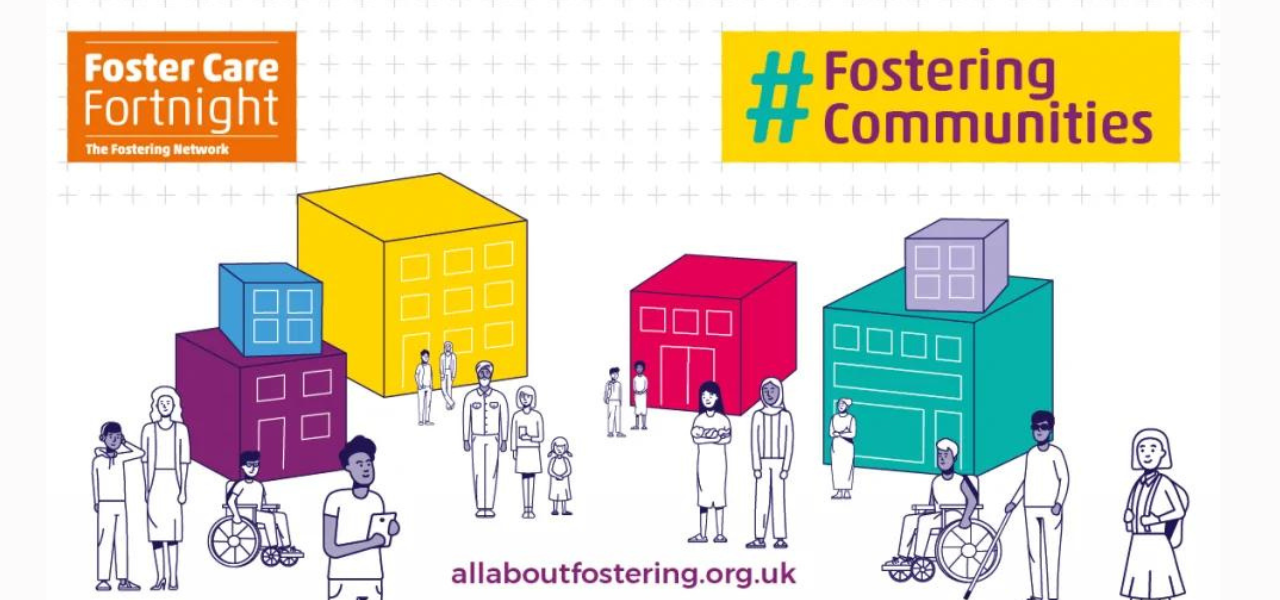 Foster Care Fortnight©: Find out what we are up to!
Find out what Foster Wales Caerphilly is up to this Foster Care Fortnight© 2022
Foster Care Fortnight© (9th – 22nd May 2022) is the UK's biggest foster care awareness raising campaign, delivered by leading fostering charity, The Fostering Network. The campaign showcases the commitment, passion and dedication of foster carers. It also supports fostering services to highlight the need for more foster carers.
This year's theme is #FosteringCommunities to celebrate the strength and resilience of fostering communities and all they do to ensure children are safely cared for and supported to thrive.
So how is Foster Wales Caerphilly Celebrating?
Brightening up the Community
So, this May, Foster Wales Caerphilly is celebrating Foster Care Fortnight© in sunflower style. The fostering team will be hand delivering 5000 envelopes full of sunflower seeds to help brighten up the community. They are asking residents to plant the seeds in their gardens and post their progress online. To find out more please visit: Caerphilly County Borough Council | Facebook
The campaign aims to shine a light on the many ways people in the fostering community have supported each other during the Covid-19 pandemic – and to highlight the need for more dedicated foster carers. The sunflower theme represents how foster carers can nurture a child so that they can flourish and grow to reach their full potential.
'Sunflower Design' Competition
Foster Wales Caerphilly are also running a 'Sunflower Design' Competition and asking young people in the local community to get creatively involved. For more information: fcf22 sunflower design competition – foster wales caerphilly
The competition is open to all Caerphilly Primary and Junior schools.
Here is all the information you will need and how to submit your design.
Age group 4 – 11
Voucher prizes for 1st, 2nd and 3rd place
Picture to be designed on A4 page provided
You can be as creative as you like whether that be with paint, crayon, pencils, pen, ink, or felt tips, any materials can be used for the design.
Each picture must have the following information printed clearly on the back: Full Name, Age, Year Group, School Name
Pictures should be sent to JONESE10@CAERPHILLY.GOV.UK
Closing Date: 22nd May 2022
Celebrating our Foster Carers
To thank the wonderful foster carers who opened up their heart and home to care for young people in Caerphilly, the fostering team have organised some amazing events during Foster Care Fortnight ©. From coffee mornings and wellbeing walks in Cwmcarn forest drive, to a celebration day for foster carers with an afternoon tea at Llanciach Fawr Manor. There is something for everyone, bringing together the fostering community. Foster Wales Caerphilly wants to encourage more people to become foster carers for their local authority, so that children can remain in their local area, close to their friends and family and remain in their school wherever possible. This can help children and young people retain their sense of identity during a time of transition. To find out more visit: Fostering in Caerphilly | Foster Wales Caerphilly